Today has been cloudy and cold, even some rain earlier. Fall and Winter seems to always bring with them feelings of sadness, don't you think so?
It must be really beautiful in other parts of the world, well the other states even, when leaves transform colors and they fall on your head. Or when you jump over a pile of them and giggle until your stomach hurts. California-eh, not so much. Below are some photos I've found online of amazingly gorgeous of what Fall season is like in other parts of the world.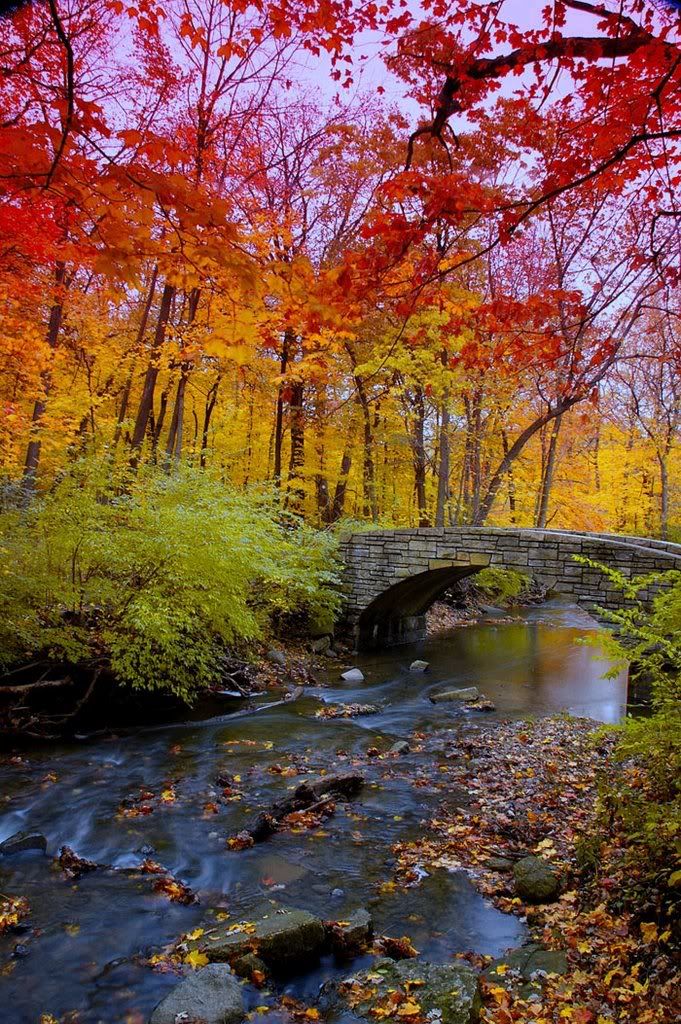 WOW, isn't this gorgeous in Russia?!
"Old bridge over low water"
Season end in Cismigiu Garden of Bucharest, Romania
I am not sure where this breathtaking tree is from, somewhere in the USA =)
Look at how different the textures appear to be within the trees (Romania)
Surreal & edited picture of Spielberk castle, Brno, Czech Republic.



Pumpkin patches here in the States!





This is the
2nd day
I've been wearing
The Face Shop Freshian Mascara
, yet I keep forgetting to take pictures of the eyelashes instead of myself =( So far
, it does not budge or smudge at all
- but then again, this is Fall and the weather is cold-therefore it has no reason to smudge. Some other mascaras are softer after applications, but
this is does not make your lashes feel as soft
. It
may clump together if you keep reapplying before the prior applications are dry
, but that's the same with all mascaras?
Face
+Rimmel's Fix & Perfect Primer
Cheeks
+Santee's Mango lipstick as blush (it's a beautiful, soft, peachy pink color)
Eyes
+The Face Shop Freshian Volume mascara
+Revlon Colorstay eyeliner (black)
+NYC liquid eyeliner
Lips
+Wet N'Wild Matt Mega Last lipstick in 907C
+EOS Lip Balm (green one in Honey Dew)
...Show up for class & study in increments, don't procrastinate! =)
My goal for
Halloween
is to create a somewhat similar look to this (face only) - this would be totally
awesome
and something fun for this holiday, which leaves me about 1 week from now!
=)